Karam – Travel with Benefits
Karam Cash is the region's first eWallet loyalty program. All registered customers of Rehlat are eligible to use Karam on Rehlat. With Karam Cash, customers enjoy quick bookings, attractive offers, easy instant refunds, and no chance of payment failures.

Instant Refunds!
Can't wait for a refund? Just transfer it to your Karam account

QUICK Bookings!
Instead of a credit/debit card, use your Karam account to make fast bookings

Attractive Offers!
Avail great offers and discounts applicable exclusive to Karam users

No Payment Failures
Avoid dependency on bank networks & enjoy successful transaction always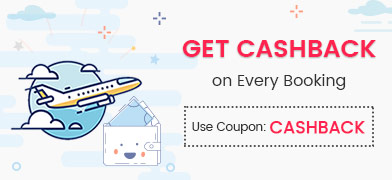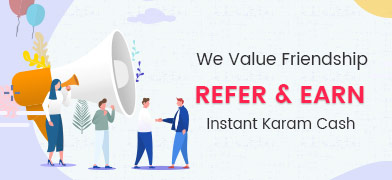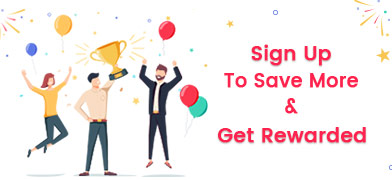 Karam
Karam Cash can be earned by participating in various promotional activities of Rehlat such as cashback coupons, referral, and earn.
Karam Cash has a validity period and should be used within the same or else they expire.
Karam Cash has usage restrictions.
Karam+
Karam+ Cash can be earned when refund is processed or when you transfer direct from your bank account to Karam account.
Karam+ Cash has no restrictions on usage. Use it for all travel bookings and save more.
Karam+ Cash has an unlimited validity period.
How can I sign up for Karam?
If you have a Rehlat account, you have a Karam account by default. Go to your My Profile to check your Karam cash. The default Karam cash balance is 0. Earn Karam by referring your friends to Rehlat. As soon as they do their first transaction you earn Karam balance.
In case you are not a registered Rehlat user, please register and start using Karam.
I have Karam Cash but I am not able to use this for my booking. Why?
Rehlat has 4 domains
You can view and use your Karam cash only in the registered domain.
For eg: If you have log in to your account on Rehlat.com, then the Karam Cash visible there can only be used for a booking on Rehlat.com only.
I am trying to use my Karam cash on Wego. It is not accepting. Can I know why?
Karam cash from your wallet can be used only for transactions done on our website and mobile app. The Karam cash cannot be used for bookings done on our partner sites like Wego, Skyscanner, Dohop, FareCompare etc.
Can I transfer funds from my bank account to Karam?
Yes, you can top up your Karam+ account by transferring funds directly from your bank account.
There is not enough money in my Karam account for booking a ticket. What do I do?
You can pay for your booking either fully or partially by Karam. Any amount left after using Karam could be paid using other payment options like Debit and Credit cards via Visa / Master card / Knet / CashU etc.
One of my friend asked me to transfer my Karam cash for his booking. Can I transfer my Karam cash to my friends?
No, this is not permitted now.
Why am I not able to use the total Karam balance?
You can use complete Karam+ for both flights and hotel booking. However, there is a limit on the usage of Karam. When you are booking your flight and/or hotel, Karam is automatically used. You can check the amount of Karam used for the booking by clicking on "Fare Break Up".
Why am I not able to use Karam on all bookings?
Karam can be used for all travel bookings except for low cost airlines, Jazeera Airways, SpiceJet, flydubai, flynas, Air Arabia, Pegasus, SalamAir, Cebu Pacific, GoAir, Onur Air, Wataniya Airways, flyadeal, IndiGo & Air India Express.
Karam+ can be used for all flight and hotel bookings.
How to redeem Karam points while making a new booking?
Applicable Karam points are automatically redeemed when you are making a new booking. Click on the box in the fare break up section to use your Karam for booking.
Note: The total Karam+ balance can be used for all the bookings.
Can I transfer Karam points to my bank account?
No, you cannot transfer Karam points to your account.
How to check Karam Balance?
You can check your Karam balance by going to your profile.
Can I use a Coupon Code and Karam Balance at the same time on a booking to get more discount?
Yes, you can use a Coupon Code and Karam balance simultaneously while making a booking to avail more discounts. However, it also depends on the coupon's terms and conditions. Therefore, it is advised that you read the terms and conditions of the coupon thoroughly.
Where can I check my Karam balance?
Below is the step-by-step procedure on checking your Karam account and its balance.
► Log in to Your Rehlat Account
► Go to My Account
► Click on Karam
Here you can see the balance available in your Karam account along with details about Karam and Karam+ balance.
What are the terms and conditions of Karam cash?
•
Karam Cash can be used for flight and hotel bookings on Rehlat via desktop, mweb, & App.
•
Karam Cash is non-transferable.
•
Karam Cash doesn't bear interest.
•
For bookings made using combination of Karam and other payment methods, in case of cancellation, the refunds would be adjusted in your Karam account first and then in your credit/debit/net banking account from which the transaction was made.
•
In case of cancellation of bookings made through Karam, the refunds if any after deducting cancellation charges will be processed into the Karam balance. There will be no refund for Karam cash.
•
Karam Cash cannot be used for flight bookings on Jazeera Airways, SpiceJet, flydubai, flynas, Air Arabia, Cebu Pacific, Pegasus, SalamAir, GoAir, Onur Air, Wataniya Airways, flyadeal, IndiGo & Air India Express.
Note: These terms can be amended, modified or withdrawn by Rehlat at any time without notice.
Karam Cashback can be used for both flight booking and hotel reservation. Follow the below procedure to redeem your Karam cash & Karam+.
•
Log in to Rehlat account
•
Search for your suitable flight or hotel
•
Select booking from appeared results Click on 'Book Now'
•
Verify your flight or hotel detail and click 'continue booking' to proceed.
•
Your Karam Cash would be applied and deducted from "Total Fare" automatically.
•
Click on 'Fare Breakup' to know how much Karam has been used.
•
Enter traveler information and click 'Pay Securely'.
Karam cash can be earned in following ways:
Sign Up: Register for Rehlat account with your Email ID and mobile number and earn instant Karam Cash
Invite Friends: Share your referral link, invite your friends to join Rehlat and earn Karam cash when they book with Rehlat. They too earn Karam cash when they sign up.
Get your Refund in Karam: You can also earn Karam cash on cancellation. The refund amount can be transferred to your "My Karam" account on your consent.
Participate in deals & contests: You can earn upon redeeming the promotional coupons and being a part of your contests.
To know about the latest deals and upcoming contests, you can sign up for our newsletter.
HOW DOES IT WORK?